A message from Fort Collins Chiropractor, Dr. Gil Coleman: I expect miracles. I think that's why I have witnessed so many over my career. Once someone experiences a miracle, people feel compelled to share their story to benefit others.
Identifying The Cause
A friend, spouse, or family member found a doctor who identifies and eliminates the underlying cause of massive headaches and back pain that results in your loved one getting their life back. Is their healing a miracle? YES!
Call our office at 970-493-3100 and schedule an appointment today.  We offer a complimentary 20-minute consultation to determine if we can help you. Sit down with Dr. Gil and see how you feel working together.  No strings, No presssure. No charge. Simply our experience working to help you.
If you have been paralyzed by pain physically, doesn't it affect your social life and relationships?  Not being well affects everything.  Becoming well naturally and without drugs or surgery after years of frustration, gives people amazing appreciation and gratitude for quality of life, and is why our patients choose to share their experiences.
If you give us a chance to help you, you may find you have a story to tell. Make it your goal to HAVE A STORY. Tell us about it and inspire us, and we will put YOU on our website.
Seeing results is what gets me up in the morning to help someone new. After more than 30-years, I love this work because IT WORKS.  I am committed that everyone I touch experience freedom, vitality, and health. The stories and pictures that follow are the personal stories of my patients. I hope they inspire you as much as they do me. Enjoy.
Definition Miracle (noun) [mirrek'l] : An event or action that is amazing, extraordinary, or unexpected. An event that appears to be contrary to the laws of nature.
---
---
"You do create miracles"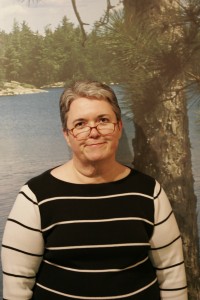 Dear Gil: I know that you do not need another testimonial; you are inundated with them, but I can think of no better way to celebrate Independence Day than writing to a man who has enormously increased my ability to be independent at so many levels. You have adjusted way more than my spine, Gil. You have performed a major adjustment on my attitude; not just regarding your profession but my attitude about a lot of things in life.
You do create miracles. I have witnessed many since my first meeting with you on April 20th. Over the past couple of months I have come to certainly appreciate your skill, but more importantly, your will. Mohammad Ali once said that "champions are made from something they have inside them – a desire, a dream, a vision. They have to have the skill, and the will. But the will must be stronger than the skill". Your skill is unquestionably the best, but your will has impressed me even more. That is why you are a great champion as a human being.
I have watched you time after time selflessly promote the growth of others. There is no greater love for another than that. We all make choices.  Gil, I have seen you and see every time I am with you, you choose second by second, thought by thought, feeling by feeling to create something valuable for the life of those around you.  You have made me realize that indeed, every great success is the result of hundreds and thousands of small efforts and accomplishments that few people ever appreciate.  I very much want you to know how much I appreciate every small thing you do for me and everyone as part of the greater good that only you may see and understand.
Lastly, I think your acceptance of others as you find them, including the thorns, is a primary reason you are such a great success. I truly appreciate your acceptance of my defects as well as what I hope are a few good qualities.That has made working with you pure bliss.  As we have briefly discussed, it is effortless to come to you, and that, my friend, is so rare and very unique to you. I believe it is true that happiness lies for those who cry, those who hurt, those who have searched, and those who have tried, for only they can appreciate the importance of people who have touched their lives.  I am certain that you are a deliriously happy man.I am privileged to know you. I really admire you.
Sincerely, Beth Bennett
---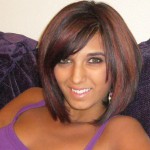 I have always considered myself a fairly fortunate person in the health realm. Being from a family where athletics and breathing run hand-in-hand, I have lived with the mindset that at times being an athlete comes with consequences. During my sophomore year of high school I suffered two different incidents of a minor concussion and whiplash: the first set in the fall of 2003 during a volleyball match, and the subsequent set that winter in a basketball game. Though the accidents were difficult enough, little did I know that I would still be feeling the aftermath years down the road.
Shortly after the accidents, I began experiencing extreme migraines. I could not focus in school and the doctors ordered neurological tests with the thought of a possible tumor in the pituitary gland at the back of their minds. Once the tumor was weeded out, I was put on seizure medication in order to subdue the headaches. Upon finishing the medication my headaches had eased in frequency but were not gone. On top of the headaches I was experiencing dizziness and slightly blurred vision. Years later I noticed a large lump in the back of my neck. After visiting two general practitioners and various physical therapists I was told that it was possibly a rotated disk and it would get better with therapy…it only got worse. Furthermore I had lost all feeling in the left side of my neck down through my shoulder. I could feel the sensation of someone touching my skin, but not when they put pressure on the area. Pressure also started to build up in the left side of my neck; it felt as if someone was pushing their thumb into my neck from the inside. On top of it all, come Thanksgiving of my junior year in college I had gone for nine months without my menstruation cycle and was waiting on blood results from a doctor at the mayo clinic to clear me for starting birth control. I have also had knee problems since I was little. My mom remembers even as a child how I would complain that my knees hurt during bike rides; it had gotten to the point where simply looking at a bike made me cringe, and running was almost out of the question. Cherry on top of my disastrous sundae was that my feet were in horrible condition as well. At 20 years of age, I was already a broken athlete. I was at my whit's-end come Thanksgiving when I flew home to Colorado from Arizona to spend the holiday with my family. As a desperate resort, my parents decided to send me to Dr. Gil.
Previous misfortune with a chiropractor caused me to be hesitant at first, but Dr. Gil talked me through his entire adjustment and made me feel at ease. Dr. Gil actually cared about me as a person, not just a patient. When I explained my situation to him, he told me what every other doctor said, but failed to do: that he was going to do his best to make me better; in his case, it actually worked!
Dr. Gil uses chiropractic techniques that blew me away. I never once thought that something wrong with my feet or neck could cause problems with my cycle. After my first adjustment, Dr. Gil told me he would not be surprised if I started after the adjustment…to make a long story short, I was ecstatic to call my doctor at Mayo to tell her that I would not need to start birth control! After only four appointments, I have full feeling in my neck and shoulder, the disc has improved, and you guessed it… NO HEADACHES!
Dr. Gil, thank you so much, not only for the will that you have to see your patients improve and the drive to make sure you do everything in your power to see that improvement through, but thank you so much for investing an interest into your patients (me included) personally. God has truly given you a gift, and I will forever be grateful!
Alex Gonzales
---
I just wanted to write a note expressing my heart felt gratitude.  I would like to take this opportunity to share how Chiropractic has changed my life.  I began having migraine headaches at the age of thirteen.  The intensity of the pain was so great that I would sometimes lose consciousness to escape the pain.  I had them so bad that I would have to go to the emergency room in order to relieve the pain and tension.  The migraines increased in number over the years.  I was experiencing these debilitating head- aches once or twice a week.  After my daughter was born, the migraines reduced in frequency.  Twice a month, I would have to isolate myself from my husband and child.  I would lie in a dark room with a cool cloth on my forehead.  I was extremely sensitive to light, sound, and motion.  The pain was excruciating.  I could not function.  I felt like I was being held prisoner in my own body.  In June, I had the worst one to date.  When I couldn't treat the pain myself, I sought the help of my family doctor.  After cortisone shots, Demerol, anti-inflammatory drugs, a CAT-Scan, and sixteen days of horrific agony, I felt I had nowhere to turn.
My mother suggested I consider consulting a Chiropractor.  I came into Dr. Coleman's office for the initial examination and adjustment as a skeptic.  I left a believer!  I walked out of your office pain free.  I have never experienced anything so magnanimous!  What a joy to be able to truly live life.  I feel like I have gotten my life back.  My daughter has gotten her Mommy back.  Living migraine free isn't the best part.  The best part is hearing your daughter tell her friends that she has the "neatest most funnest Mommy in the world".  Thank you, Dr. Coleman for dedicating your life to helping people help themselves.  I cannot thank you enough for what you have done.
Robin W.
---
---
Bipolar Disorder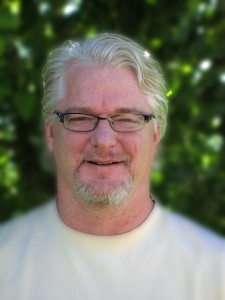 Hello, my name is Chris and I was diagnosed with Bipolar about 9 years ago. I have been treated with medication and therapy over this period. About 5 years ago, I got carbon monoxide poisoning at a ranch where I was an executive chef. Something about that triggered a severe depression that medication and therapy alone could not treat.  I got so sick that I almost died.  I began some treatments that have begun to bring me out of the most severe depressions but even after over 4 years of that, it was like I could never get over the top to experience any of the relief of being on the other side of the mountain of suffering.  I continued treatments, medications, and therapy and without the love and dedication of my wife, I would not be where I am.
To my surprise, I came in contact with Dr. Coleman while trying to sell some of my fishing supplies, to help with my families bills.  I do not think it was an accidental encounter.  I believe our paths crossed because I sincerely am at a point in my life where I want to be well and function better than I have.  After talking with Dr. Coleman about my medical history and my wife's recent cancer diagnosis, he offered to treat me to see if some of the treatment he offered would help me over the "top" so I could continue on my journey to health.
Getting help from Dr. Coleman was a miracle from the beginning.  I was skeptical that chiropractic treatments would be able to do anything but I was willing to try.  After only a few treatments, I found I was experiencing some relief and more hopeful that I could "get that ball over the top of the mountain".  I continued my other medical treatments but adding chiropractic allowed me to extend my other treatments longer (going to a 7-week period between treatments rather than 3 weeks) and actually begin to feel like parts of my self that had been muted were coming alive again.  I had my sense of humor back, I was more confident. Chiropractic "unblocked" the blockage that kept me from healing and getting well.
I know I will always have my illness and will need to manage it, but I am so grateful that I met Dr. Coleman and took the "risk" of a treatment I had not yet tried.  More than that, I am thankful that it is working to help me "come back to life again" and allow my body, mind, spirit and soul to heal.  With the price of gas, medical bills, financial challenges, and the time and effort to drive an hour each way, I sometime wonder if it's worth it.   To this day, I believe it is and will continue to work with Dr. Coleman to restore my health and self again.  I am grateful to him because it is not just the treatments he offers, but the encouragement and belief in me that encourage me to want more and be more!
If you struggle with Bipolar illness, add this to your treatment plan, and expect "miracles".
Chris Pitts
---
---
100% Money Back Guarantee
Ever noticed how many times companies or people use that line and don't really mean it?
Well with Chiropractic care from Dr. Gil Coleman I got an improvement of 86% in 4 months and it gets better than that!  Dr. Coleman took X-rays of me and found that my neck to measure -40cm and 70% reversed. After 4 months of treatment Dr. Coleman literally turned me around to +21cm for an 86% improvement! Then, on March 1st 2000, 9 months after I began care, Dr. Gil did a second follow up x-ray study, and much to my surprise, my neck measured +17, a 100%, perfectly normal spine!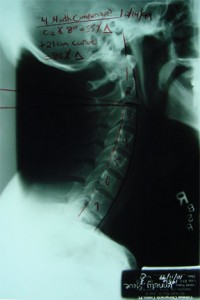 Some Doctors say… 'Spinal alignment and curvature can't be improved or changed…'. Don't believe them! Sometimes what they really mean is that they can't improve the problem! Dr. Coleman Can! Here's the proof! Chiropractic works I am proof of it!
Steve Kennedy
---
Written by a 13 year old boy…surgery or chiropractic?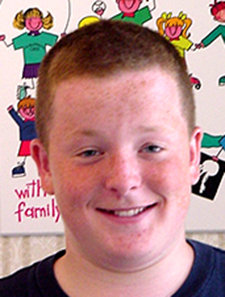 It all started about three months ago. I was running after football practice, and I stepped in a pot hole. The initial injury on my ankle was very painful.But since it was football practice, I decided to suck it up, and proceed with the rest of the practice. As the days progressed, normal 13 year old activities became very hard to accomplish, and sometimes could become quite painful. Such tasks as running outside, and throwing the football around became very difficult.
I spoke to my Dad about my ankle not getting any better. After thoroughly icing it down and resting, I didn't think it was going to get any better. My Dad took me to a Sports Medicine doctor to see if this problem could be solved. The doctor said it wasn't sprained or broken, in fact, he didn't really know what was wrong. After three weeks in a cast, my ankle wasn't getting any better. After a few visits with this particular orthopedist, he suggested that the only option left was arthroscopic surgery. He said that they needed to "explore" my ankle to see what's wrong inside.
My Dad did not agree with the idea of surgery. After a while, my Dad suggested that we go and see Dr. Coleman. Dr. Coleman had previously helped my sister with back pain, and tremendously helped my Dad with his shoulder several years ago. The first time I went to Dr. Coleman, I wasn't sure that I'd EVER feel better. But after just ONE adjustment, the pain was instantly relieved. I was very happy. I finally felt better.
I'm living proof that chiropractic does work. Surgery is not the only alternative to an injury. Thanks to Dr. Coleman, and his friendly staff, I'm feeling much better, and I can finally be myself again!
Tim Jerram
---
"I Drive 2 ½ Hours to See Dr. Gil and it's Worth it!"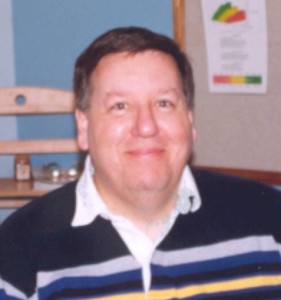 In this fast paced world something that takes two and a half hours to do better be important.Two and a half hours is a big chunk of one's day and most of us would question if it's worth the time and effort.For me spending two and a half hours driving from Kennesaw to Alpharetta and back just for an adjustment by Dr. Gil is more than worth it.
You could argue that there are many chiropractors between my house and here but, not with Dr. Gil's ability.  I have arthritis in my neck, which if I was ninety would be OK, but at half that age my neck becomes so stiff I have to move my body because I can't turn my head more than 10 degrees or so.  Not so after Dr. Gil works me over. Not only can I move my head without moving my body but, my range of motion goes from 10 degrees to closer to 90 degrees.I may never be able to look over my shoulder at someone behind me but I can drive my car safely.
Yes, for me there is no question that the two and a half hours I spend to get my adjustment are worth 10 times that amount.  Keep up the great work Dr. Coleman.
Bob Taggard
Please contact us to schedule an appointment or for more information.