Are You Frustrated With Pain
That Prevents You From Playing Sports?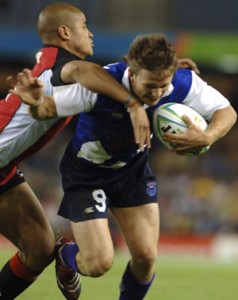 A Fort Collins sports injury clinic, a nutritional resource, and a chiropractic office – The Wellness Center for Sport and Spine, uniquely bundles effective chiropractic treatments, physical therapy and rehabilitation in a single visit. Dr. Gil Coleman individually creates performance-based wellness programs to help active individuals perform at their best, while increasing their competitive edge. These treatments reduce an athlete's recovery time, which means getting back in the game sooner.
Many athletes utilize chiropractic treatments because of the mountains of benefits. From tendinitis to shoulder pain and knee pain, we aim to solve stubborn joint, muscle, nerve and mobility challenges common to people who are active. Research studies have proven that chiropractic treatments can increase blood circulation, joint stability and flexibility, improvements in balance and coordination, increased pain management, and shorter recovery times.
Dr. Coleman is a Fort Collins sports injury chiropractor and incorporates specialized methods and techniques like muscle therapy, muscle activation, and special exercises to improve joint and muscle functions, in addition to traditional chiropractic methods.   Shoulders, knees, feet, hips, and all other joints must be strengthened and made flexible. With our experience, it is an easy task to achieve outstanding results with the proper oversight of a trusted sports injury clinic like The Wellness Center for Sport and Spine.
One of the unknown benefits of chiropractic care for athletes is that chiropractic can increase your strength, power, and ability to jump higher and perform better. Why and how? Because scientific studies and shown that in a little as 2 weeks, chiropractic treatment increases blood flow and capillary count by 14%. More blood means more energy, nutrition, and vitality to lean muscle for greater performance in sport. Make your game play better with chiropractic care.
Call our Fort Collins sports injury treatment office at 1-970-493-3100 and schedule an appointment today.  We offer a complimentary 20-minute consultation to determine if we can help you. Sit down with Dr. Gil and see how you feel working together.  No strings, No pressure. No charge.
We are here to help you feel better. Whatever it takes!